Beautiful Top-Grain Leather
Belt Concealment Holster
with Cell Phone holder
for
Seecamp -- Kahr -- NAA --Keltec -- Ruger -- Berretta - Rohrbaugh

.32's -- .380's -- .32 NAA -- some Kahr 9mm & .40's
Designed for the:
Ruger LCP .380
Ruger LCP with Crimson Trace Laser Sight
Ruger LCP with any brand Laser Sight
Ruger "Elsie Pea" .380

Kahr P380
Kahr CM9
Kahr PM9
Kahr PM40

Smith & Wesson Bodyguard .380

Taurus 738 TCP .380
Seecamp LWS-380

Seecamp LWS-32


NAA Guardian .380

NAA Guardian .32

NAA Guardian .32 NAA
NAA .22 Mini-Revolver

Kel Tec P-3AT .380

Kel Tec P32 .32

Berretta 3032 Tomcat Inox



Cobra .32




Cobra .380



Autauga Arms Mark II .32

Rohrbaugh 9 & 9S

[Will also holster similar-sized .22's and .25's]
Now you have a choice! We all know LCP and other of these guns fit in your pocket - but sometimes you want to put ordinary things in your pockets.
Perhaps you just got tired of the weight flopping around - or of pocket lint collecting in the barrel - or you just want another alternative carry method to change up a bit.
Now you can carry your "mouse-that-roars" gun openly on your belt, and no one will ever suspect.
Cleverly designed to look like an ordinary PDA or Blackberry case, no one will cast a second glance at it, but you will have

instant access to your weapon

with a convenient and safe vertical draw. And there's still space for your phone in the cell pouch.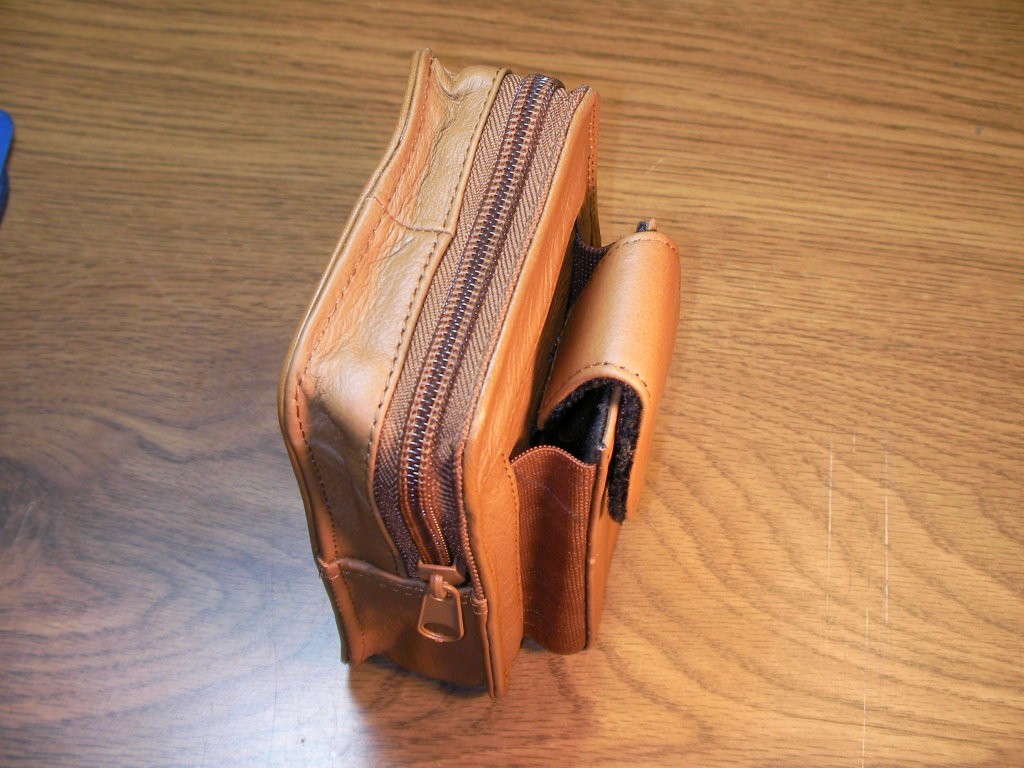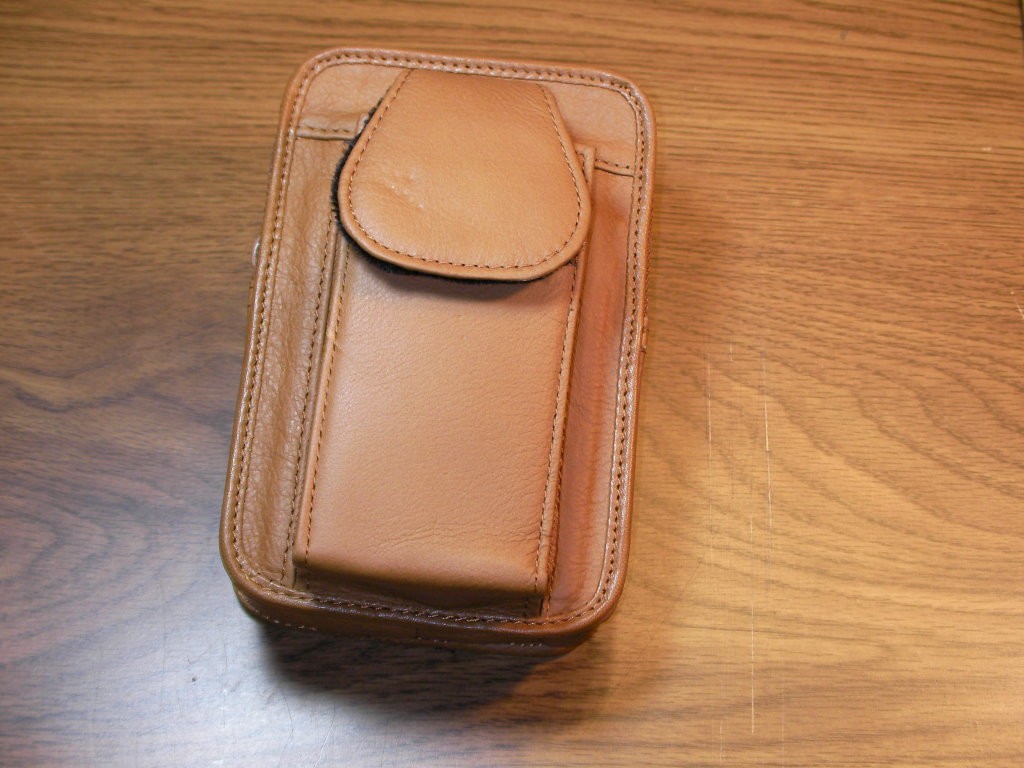 Handcrafted

out of the finest genuine leather in a factory where they also make expensive leather purses. Fine attention to detail. This holster is fully-lined with sturdy and soft black nylon, features a hi-quality YKK zipper for snag-free operation, and has an elastic-sided cell phone holder secured with leather flap with velcro fastener. It looks

good

on your belt.
It was designed as a concealment weapon holster. Because of that, it has a heavy-duty 1.25"-wide spring-steel clip securely attached to the back, allowing it to securely clip to your up to 1-3/4"-wide belt. You'll feel comfortable knowing that your weapon rides secure.
Holster is shown here with an AMT 380 S/A Backup. The nominal external dimensions of the holster are 4.5" wide x 5.75" tall x ~2" thick, while the cell pouch is 2.8" wide x 5.5" tall.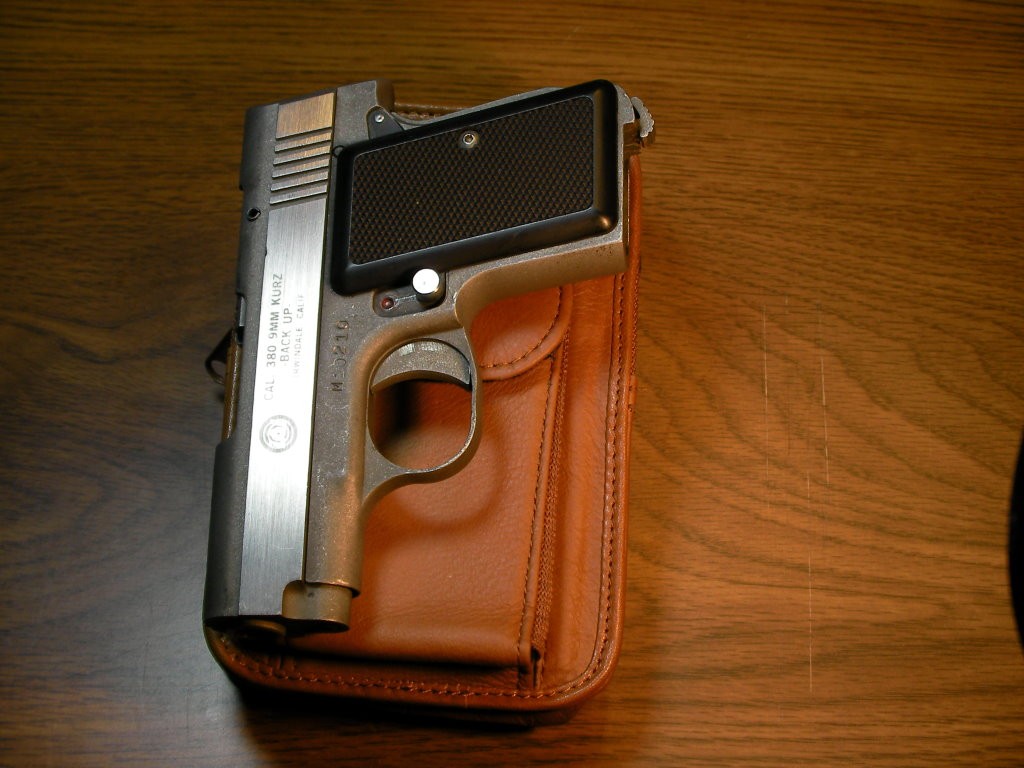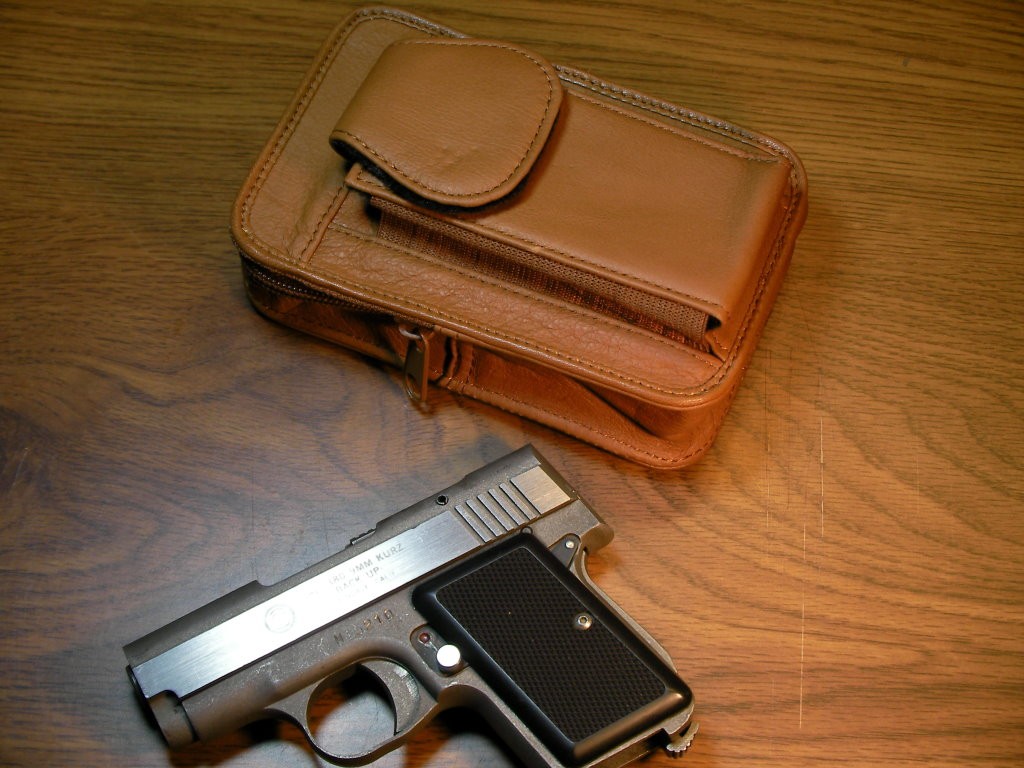 Not

$45.95

!
Not

$35.95

!
Not even

$29.95

!!
Just $25.95
plus S&H!
Not

one, but TWO IRONCLAD GUARANTEES!
GUARANTEE #1:
I

GUARANTEE

that you're going to be happy with this holster. Check it out for SIX MONTHS (180 DAYS). If you don't think that its a great holster for your Seecamp, NAA, or KelTec, send it on back and I'll cheerfully refund your purchase price. There's NO RISK on your part.
GUARANTEE #2:
The holster is WARRANTIED against defects in construction for one year. If you manage to find a defect, send it on back and I'll cheerfully send you another one. Obviously this warranty does not cover abuse or mistreatment.
What are you waiting for?
There's no risk - order yours today!
Fair enough?
Then I think you should select a color and add one to your cart

right now

, so we can get your item out the door to you!
Just $25.95
plus S&H!
Sign up for
our weekly
Firearms news
roundup email!
Sort By:
| | | |
| --- | --- | --- |
| $39.95 $33.95 | $41.99 $33.95 | $69.90 $45.95 |
| $34.95 $25.95 | $39.95 $33.95 | $34.95 $25.95 |